Beauty Evolution: The Rise of Hybrid Multitasking products in the Skincare Industry

In the beauty industry efficiency is the key, and we want to give you products that save you time. This article explores the newest trend in skincare of multitasking and hybrid products, revolutionizing our daily skincare and makeup routines. Read our Brand Manager Carmen Kibur dive in to understand how these innovations are catering to our fast-paced lifestyles while continuing to prioritize skin health and sustainability.
How has the beauty world reached a point where serum and makeup foundation meet in a foundation cream, lips are tinted with oil, the face is moisturized with tone-giving cream, etc?
I believe there are several reasons for this and the first I would suggest is the era we are in. We are in a hurry and want quick results. Everything has evolved, and in terms of the beauty industry, changes are taking place in mindset, technologies, and ingredients. A lot of what used to be niche is now the norm. For example, the naturalness of products, testing methods, packaging, transparency of information. If 5 years ago the above could be used in marketing, now natural content of products, animal conservation, the appropriate choice of packaging materials for recycling, and transparent communication are prerequisites for purchase and brand loyalty.
Secondly, it is that NEW sells. We get bored quickly and if a good brand does not introduce new products, for many, it is forgotten. The example of foundation creams is quite good here. One year, hydrating products make the trend, the next year long-lasting ones, then translucent makeup becomes trendy, and from there a matte complexion trends. Brands come out with products that are currently trending or their new versions, and once the cycle is complete, something new needs to be invented. Hybrid products that serve various functions have proven to be a good niche.
Why are beauty products becoming increasingly multitasking?
Probably to offer new and unprecedented solutions and save people's time. As a brand leader, I can say that this is an interesting challenge because if you give multiple functions to one product, no aspect should suffer. The user must get a pleasant feeling, a visible result with the eye, the product must look beautiful, etc. Challenges are interesting and in a fast-paced era, it's great to make people's lives easier with such products.
What exciting combinations does the beauty world still offer?
Face essences, primers, and facial mists are all very exciting. All are such hybrids that play on the border of care and makeup, making the skin a smooth canvas on which makeup stays well.
The face essence is a hybrid of facial water and serum. A product that, on the one hand, can end a cleansing ritual and, on the other, give power to the cream. Often, people go to great lengths to find the right cream for themselves. When this succeeds, the first jars are a great joy of good results, but then curiosity about some new brand or product begins to emerge. This curiosity does not have to be suppressed because you can always increase the effectiveness of the cream with essence or serum. About essences, I have heard most often that at first, people do not know they want this product, but once the use is clear and the results are good, then later they can't imagine a skincare routine without essence.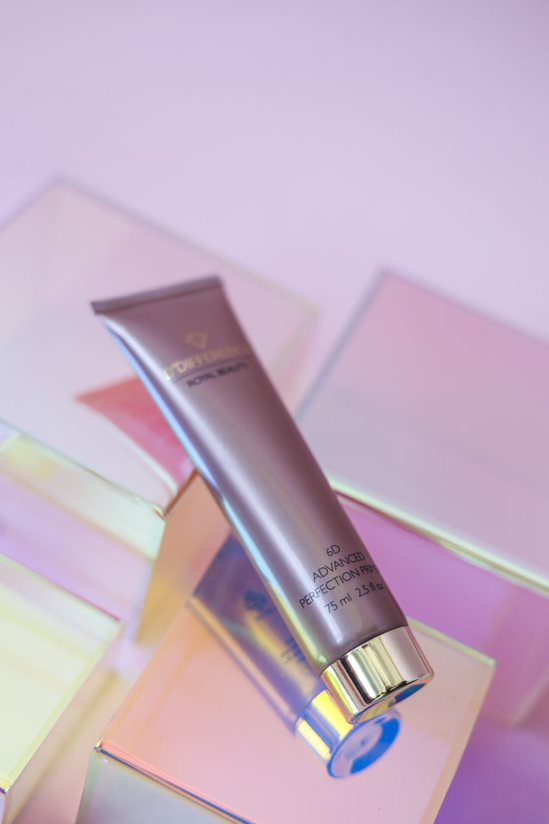 Primers or base creams or gels are a skin-smoothing and makeup durability enhancing hybrid. There are many primers in many series and they have different properties – some have a light tone, others have a mattifying effect, some give a cooling sensation, others add a lot of moisture. These hybrids are gel-like or very thin creams. They absorb quickly and do not leave a sticky layer on the skin. Often, the primer contains antioxidants to create protection against external dust and air pollution, and thanks to its smoothing effect, primer can also be applied without makeup.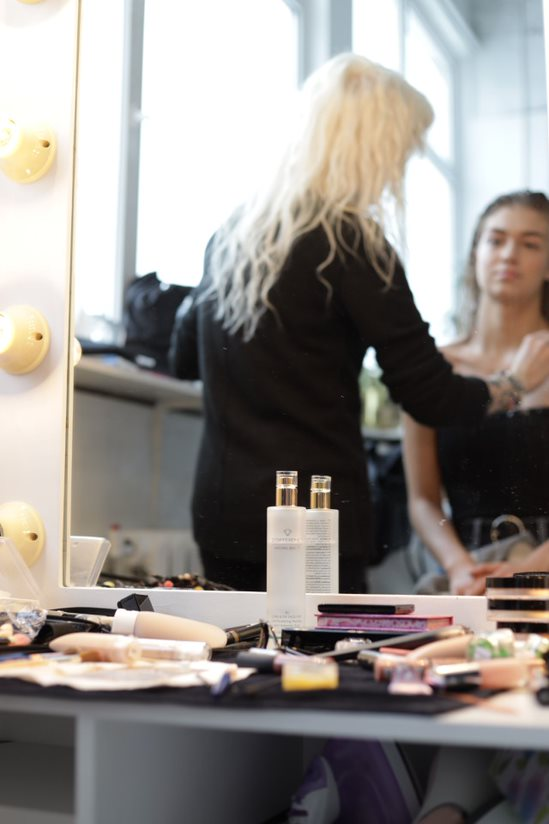 Face mists and fixators are hybrids of face water and makeup fixatives. There are also many of them, in every price range, with different effects and different compositions. When choosing, the scent and the quality of the spray also play a role. When spraying on makeup, the product must distribute very evenly so that it does not leave spots and stains on the beautifully made-up skin surface.
How are these products developed?
This is a good question! I can speak for our brand that the face mist, Care & Fix Face Mist, and the primer that is about to go on sale have been some of our fastest developments, the first trials of which were successful and it took 1 year from idea to implementation. On the other hand, the tinted moisturizer with sunscreen has turned out to be such a nut that some hair has changed color. This product has three functions together. The cream must provide a level of care, sufficiently even out skin tone, and provide proper protection against the harmful effects of the sun. D'DIFFERENCE biochemists along with me and our team have been developing such a product for already 4 years! It seems that we will get the tinted skin balm ready within this year, but what an adventure it has been!
Who is the main target group for these products?
It seems to me that one target group is the young customer. They are knowledgeable and navigate well, as they consume a lot of social media. Trends spread quickly there. Another target group is the rushed woman who wants her rituals not to take too much time. Here it is important that the packages are comfortable and nice to take along.
What are their advantages compared to so-called standard products?
With hybrids, a key factor is the willingness to experiment. Another is courage. Based on my experience, certain products are always bought. These include face and eye creams. This is because people believe in their necessity. Many people know that skin cleansing is important. A lot of people have also tried scrubs, serums, and face masks. They've seen the benefits of these products.
Budgets vary from person to person. When making a choice, it's safer to choose a product you believe is necessary. Hybrids do offer cost savings. However, trust in a new product often comes after someone has praised it. It might also come after a product sample has been shared or a promotion has been seen. To be successful, hybrids require a lot of introduction and explanation. It's also crucial to provide samples of the product.
Are there hybrid products that have failed? Are some used incorrectly? Or do some simply not live up to expectations?
I can provide a few examples. The 2-in-1 shampoo and conditioner is one such product. It became a trend, but is now rarely found. It combines two very different functions. One is to wash, and the other is to care. If a shampoo has too many hair-softening and smoothing ingredients, it can be problematic. The hair can become heavy. The scalp can quickly become dirty.
Micellar water is another example. It is often used incorrectly. It's a cleansing product. It's in the form of water, which leads people to use it as a facial water. Micellar water contains cleansing micelles. It's intended for skin cleansing. The cleansing ritual has two stages. The first is skin cleansing. This involves removing makeup residues, dust, sweat, and sebum. The second stage is skin balancing and toning. Facial water is suitable for this. Facial water is necessary to balance the skin's pH. It helps balance the skin's barrier. I recommend using micellar water with facial water in the evening. In the morning, only use facial water. This is to remove overnight residues.
Now, I'd like to discuss a hybrid product that I advise avoiding. It's a day cream with SPF. SPF should be applied in the last product put on the skin. However, most people apply something else after day cream. It might be primer or foundation or mineral powder. SPF doesn't work well under other products. The numbers can't be added together. Most finishing products contain SPF. So, SPF is redundant in day cream. Day cream also loses a lot of its functionality due to SPF. Chemical and physical blockers have large molecules. These can interfere with the good properties of the day cream. The skin might not benefit from SPF either. To work, you have to apply a large amount of SPF to the face. Using a large quantity of day cream is wasteful. In the Estonian summer, you can use a tinted day cream with SPF for everyday activities. However, if you stay outside for a long time, it's not enough. You should choose a special sunscreen (SPF 50). This needs to be reapplied during the day. The same logic applies to beach holidays and all trips. The skin has a memory. Burns leave a lasting mark!